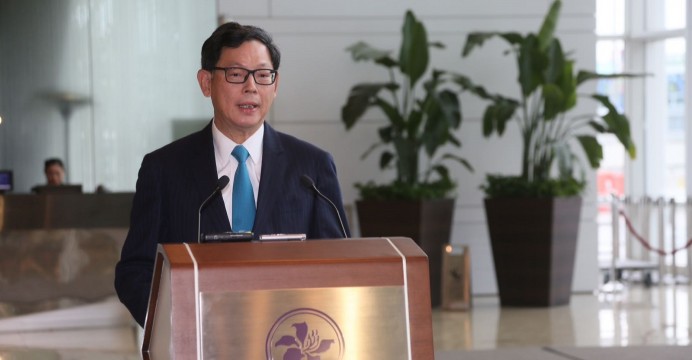 HKMA Followed US Fed's Rate Hike
The Hong Kong Monetary Authority yesterday raised the base rate by 25 basis points to 1.5%, following the US Federal Reserve's interest rate hike. Chief executive Norman Chan Tak-lam said the HKMA tends to follow the monetary policy set by the Fed since the Hong Kong dollar is pegged to the US greenback. He also warned local residents to remain vigilant and manage risks prudently in the property market due to a possible "upward cycle of mortgage interest rates."
AVA 61 Pricing Above HK$20,000/sf
Way Creation Ltd announced yesterday the first price list of AVA 61 – its new development in Cheung Sha Wan. The price list comprises 57 units, pricing from HK$3 million to HK$5.2 million, or HK$19,699 to HK$24,422 per square foot. The lowest discounted price is HK$2.76 million while the average discounted cost per square foot is HK$20,300. The company will open show flats of the project from today and launch for sale soonest next week. For more information on property news and prices, please visit our website at https://www.spacious.hk/ or follow our LinkedIn Page.