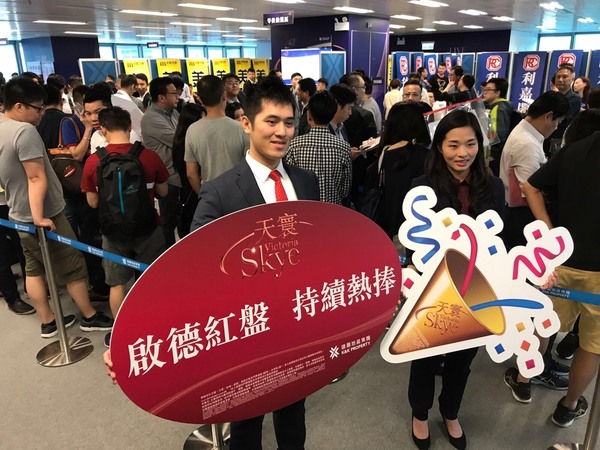 Victoria Skye Buyers Became Reluctant Before Rate Rise
In the primary market, buyers were more reluctant after Deutsche Bank's forecast of collapsing property prices and this week's expected interest rate increase in the United States. K&K Property reportedly sold 73 flats out of the 206 units that it offered in the third batch of sales at its Victoria Skye project in Kai Tak, even though 2,300 buyers had registered their interest. The first lots to sell were the smallest units that involved the least upfront payment, agents said. Meanwhile, there were 90 transactions in the first hand market while 4 of them are from Mount Pavilia in Clear Water Bay.
Second Home Sales Slowed Down Last Weekend
Midland Realty reported just 6 transactions over the weekend at the 10 major housing estates that it tracks. Centaline Property recorded 5 deals at the 10 major estates that it monitors, of which 3 were at Kingswood Villa in Tin Shui Wai. It marked the fifth consecutive week that Centaline reported a single-digit number of deals. Louis Chan Wing-kit, Centaline Property Asia-Pacific's residential chief executive, said many owners were reluctant to reduce their asking prices, while buyers thought prices have already peaked, making them unwilling to invest.
For more information on property news and prices, please visit our website at https://www.spacious.hk/ or follow our LinkedIn Page.