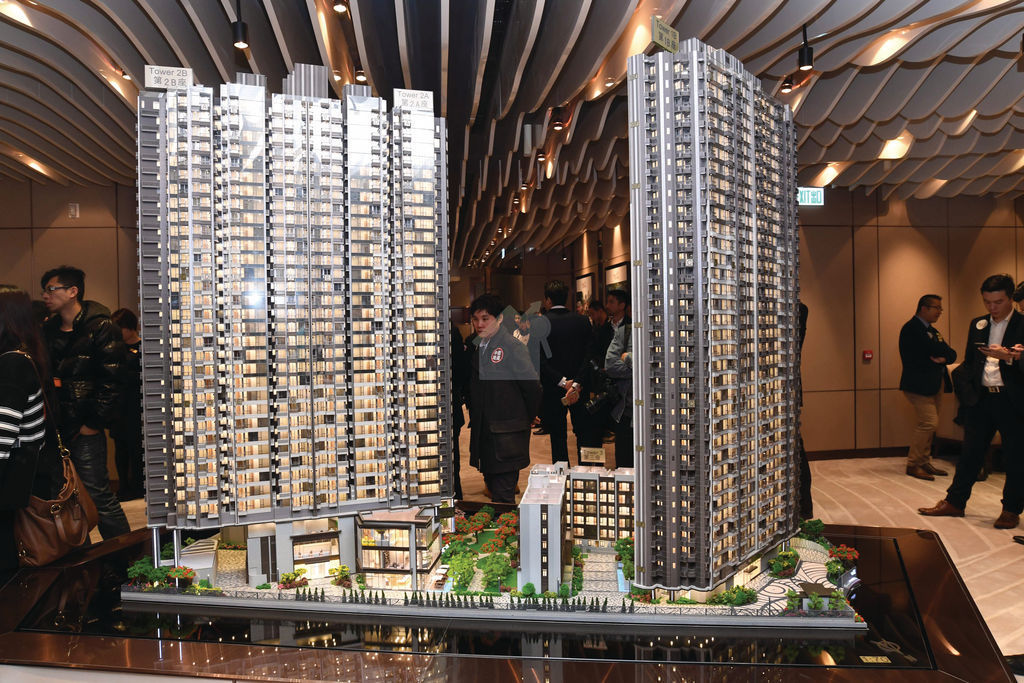 Li Ka-Shing: Home Price Won't Fall in 1-2 Years
Hong Kong home prices will remain buoyant over the next two years because the supply of land and new homes can't keep up with demand, said Li Ka-Shing, the city's wealthiest man and one of the biggest builders of apartments and luxury homes. "Home prices will not fall in one or two years, as there is strong buying demand," Li said during a Hong Kong press conference after announcing the 2016 results of his two holding companies. CK Property's 2016 net profit jumped 13% to HK$19.4 billion.
Vibe Centro Received Over 920 Subscriptions
Poly Property's first Hong Kong project Vibe Centro has received over 920 subscriptions for its first batch of units. The developer will put 188 units from the Kai Tak project on sale this Saturday. Meanwhile, Sun Hung Kai Properties has received 5,300 subscriptions for Cullinan West, its new project in Nam Cheong MTR Station. It will put 312 flats on sale this Saturday.
MONTEREY Sold More than 120 Units
With more than 5,000 subscriptions received, Wheelock Properties sold over 120 out of 168 units from its Tseung Kwan O project MONTEREY at 9:30PM yesterday. Since there were still queues waiting to choose flats in the sales office, it was assumed that the sales continued till mid-night and all the available units would be sold out soon.
For more information on property news and prices, please visit our website at https://www.spacious.hk/ or follow our LinkedIn Page.