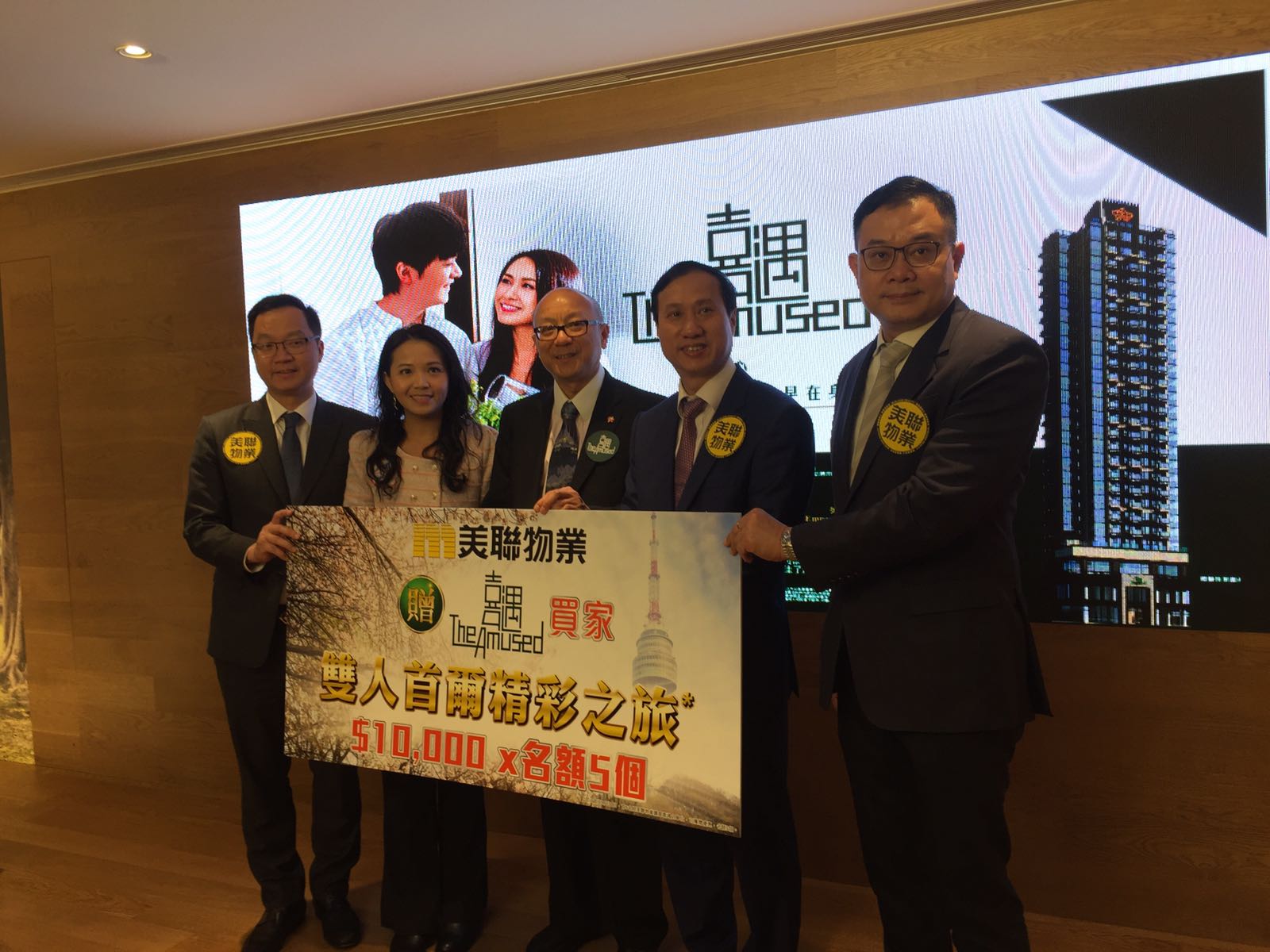 Spacious' View:
First-hand 'war' is expected in Tuen Mun in the coming month, with two new projects launching in the district.

COO Residence to sell the cheapest unit in HK$2.88m
Couture Homes Properties, a subsidiary of CSI Properties said its COO Residence project in Tuen Mun is priced at about HK$15,000 per saleable square foot, and the cheapest unit costs HK$2.88 million. The first batch for sale comprises 50 flats, with units ranging from 217-square-foot studios to 337-square-foot one-bedroom units. Meanwhile, New World Development has received the consent for sale for its 88 Heung Sze Wui Road project in the same district and it would be launched soonest in September.
The Amused might put 136 units for sale this Sunday
Emperor International and the Urban Renewal Authority said they are likely to put all the 136 apartments on the market this Sunday from their joint venture project The Amused in Cheung Sha Wan. Construction of The Amused is to be completed in December next year, with apartment sizes from 264 ssf to 410 ssf.
Ocean Supreme to roll out 84 flats this week
Cheung Kong Property said it would sell 64 flats on Friday with an average per square foot price of HK$19,066 and 20 flats on Saturday with an average per square foot price of HK$16,549 from its Ocean Supreme project in Tsuen Wan West, with prices ranging from about HK$8 million to HK$24.47 million after discount. It added there are 350 flats from Ocean Supreme still for sale. The developer said it will also put 5 three-bedroom homes on the market this weekend from its Seanorama project in Ma On Shan. It has sold 221 of 454 units so far. Construction is expected to be completed in June next year.
For more information on property news and prices, please visit our website at https://www.spacious.hk/ or follow our LinkedIn Page.