A lot of restaurants and cafes in Hong Kong have a strict 90 minutes dinning time slot, and it's hard to find a place to hangout with your friends to catch up on the latest of what's up in everybody's life or just to chill in general. It's true that there are a million upstairs cafés sprouting up just for this purpose alone, but not all of them provide a nice ambiance and good food on top of letting you sit around forever. Here, I bring to you 5 awesome chill spots that you might not even know about to hangout with your friends this weekend, or the next: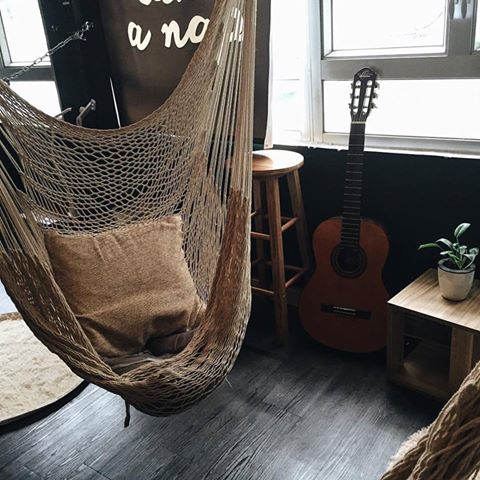 While the concept of a place charging by the hours you spend there is no stranger in the western culture, Chillazy is one of the firsts in Hong Kong. Filled with hammocks and cushions, Chillazy is true to its name – providing a place for people to chill and relax. While you are encouraged to chat, you must keep your volume down so you won't disturb others who might be there to catch a quick nap or two. Although you do have to go all the way to Kwun Tong for that nap.
Teakha
Nestled in a hidden corner in Sheung Wan with delicious cakes and tea is Teakha. Their green tea cheesecake is to die for and they serve some mean tea. With a row of outdoor seating as well as a cozy table inside the shop, it's perfect to catch up with your friends during tea and enjoy the peace and serenity in this secluded space.
Café Hay Fever
A café slash florists shop, it's easy to walk past Café Hay Fever without realizing it is a café at all when you wander along the Mong Kok Flower Market. There's nothing better than grabbing some organic tea or boutique coffee with amazing cake among flowers. They even have an upstairs seating area for customers when they are not running workshops.