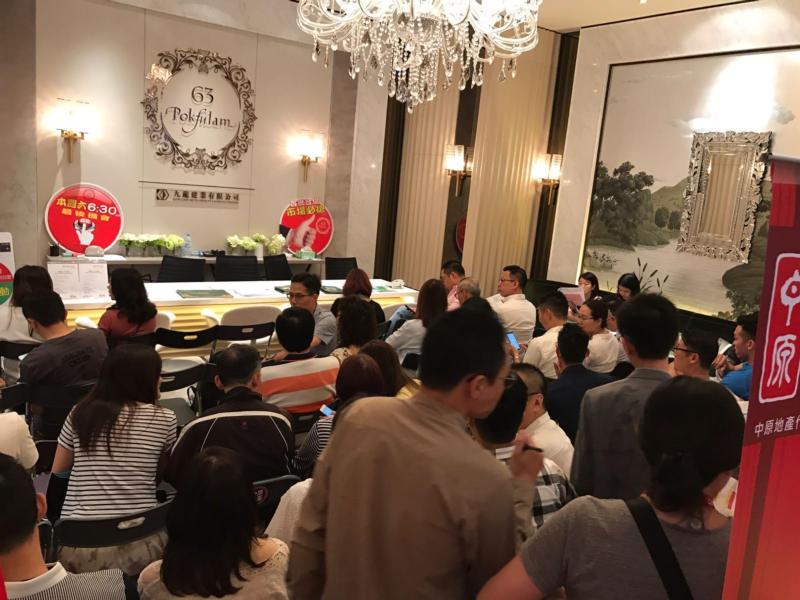 Ocean Supreme to launch 205 more units
The Ocean Supreme complex at the Tsuen Wan West subway station sold 179 units, or about 87% of the apartments on sale on Saturday. Cheung Kong has then put another 205 units of Ocean Supreme on the market at an average price of HK$17,000 per square foot, unchanged from last week. The cheapest unit, measuring 503 square feet, was listed at HK$7.32 million. About 4,000 buyers registered their interests. The developer has launched another 205 units of which 22 units will be sold this Thursday.
63 Pokfulam sold 13 units
Kowloon Development launched yesterday the first batch of 50 units from 63 Pokfulam for sale. The developer has sold 13 units as at 8PM yesterday, reaping over HK$100 million. A buyer from Macau spent HK$15 million to purchase 2 units, of which one is for self-occupation. The buyer has to pay 30% ad valorem stamp duty and buyer stamp duty, measuring about HK$4.5 million.
PARK YOHO Genova sold 33 units
Sun Hung Kai Properties launched 40 units for sale from PARK YOHO Genova yesterday and 33 of them has been sold as at 9PM yesterday. The developer first rolled out 10 studios for sale of the Yuen Long new project and all of them have been sold out.
For more information on property news and prices, please visit our website at https://www.spacious.hk/ or follow our LinkedIn Page.