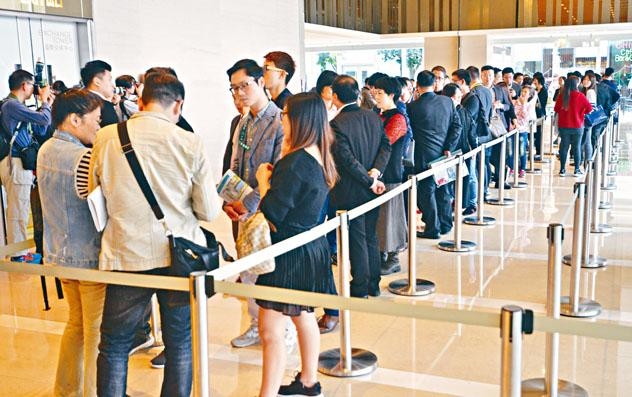 One Kai Tak II Prices At HK$17,589/sqft
China Overseas Land & Investment has raised the sale price of its latest apartments by 20% for its Kai Tak new project. The first 125 units of One Kai Tak Phase Two will be offered between HK$17,414 to HK$26,013 per square foot. After taking into account a 14.5% rebate, the price will come down to HK$14,889 and HK$22,240 per square foot. The developer said the average discounted price was HK$17,589 per square foot, about 22 per cent above the previous HK$14,400 in August. "The price has factored in the recent land sale result in the area and the latest market conditions," said Tony Yau, a director and general manager at China Overseas Property, a subsidiary of China Overseas Holdings, the parent of China Overseas Land.
Tsing Yi Public House Sold at HK Record Price
A two-room unit in Tsing Yi Cheung On Estate was sold at the city's record high price last month. The 443-square-foot flat was sold at HK$4.43 million, breaking the previous record held by a three-room unit in Chai Wan Fung Wah Estate and making it the most expensive public housing unit in Hong Kong.
Grand YOHO 2 Receives Double Subscriptions
Sun Hung Kai Properties continue to receive subscriptions for its first new project in 2017. It has reportedly received almost 300 subscriptions, almost double the number of first batch units for sale from Grand YOHO Phase Two. The developer said over 3,000 people visited the show flats in Grand YOHO Phase Two on the first open day this Wednesday, and will consider launching more units according to subscription response.
For more information on property news and prices, please visit our website at https://www.spacious.hk/.