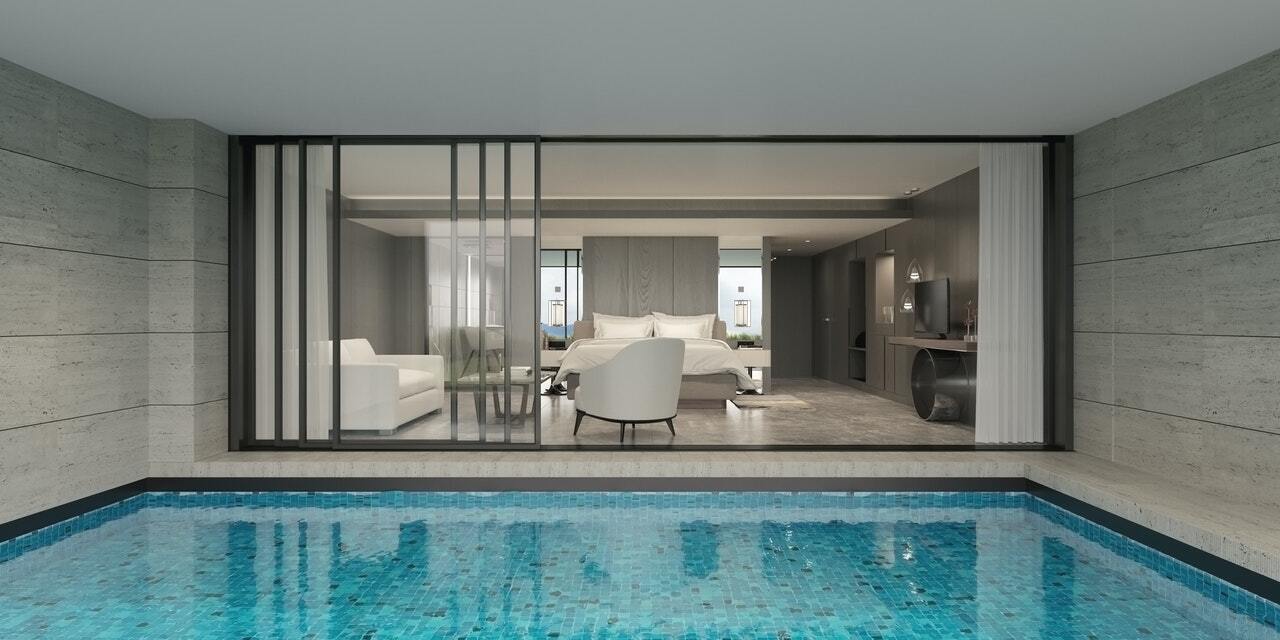 With everything going on in the world these days, finding a relaxing staycation in Hong Kong seems to be the order of the day. Despite the difficulties of planning a modern luxury holiday, people are finding new and exciting ways to take a much-needed break without going too far away from home. That's right, the luxury staycation in the Hong Kong revolution has made a hit. People are exploring more of their surroundings than ever as well as a high-end Hong Kong staycation package.
A staycation is a combination of staying near home (or ideally in your hometown) and going on vacation. Avid globetrotters and adventure seekers find the concept of a staycation rather dull. But those who have managed to plan one perfectly have discovered endless benefits without venturing too far away from their homes.
A luxury staycation in Hong Kong is revolutionizing the way people experience holidays. When you choose to stay at high-end local hotels, you will never run out of ways to relax and energise. Some of the most popular destinations for a five-star staycation include the Rosewood, the JW Marriott Hotel, The Upper House, the Mandarin Oriental, Grand Hyatt, Kowloon Shangri-La, and Kerry Hotel.
While a staycation package offers you a little more like a holiday away, it is also a great way to explore local attractions and meet new people. Many travel-ready enthusiasts not only opt for a short weekend staycation, but also extended holidays.
Why Choosing A Hong Kong Staycation Is Perfect
If you're considering taking a luxury staycation soon, there are a few things you need to know. When done right, your staycation package will leave you just as relaxed as the overseas holiday that takes half the year to prepare. Here are five quick reasons why you need to consider a staycation for your next break away.
Local Luxury
Whether you are planning your next break away for a romantic weekend at a high-end hotel with excellent service or an exclusive trip for the family at one of the many luxurious entertainment destinations in the city, you'll be spoilt for choice as Hong Kong offers a complete range of  five-star hotels. You are sure to find the ideal accommodation that suits all your needs.
Support Hong Kong
Staycation supports the local luxury economy. When you book a local staycation over a long-distance holiday, you will be supporting the local hospitality business. Think about all the little shops, restaurants, and activities that could benefit from your much-needed break. Additionally, you are bound to find the perfect Airbnb accommodation around you.
Less Time Away
Many people choose to take a staycation for just a weekend. These weekend trips mean that they are not taking extended time off work. Additionally, planning a family staycation implies that the children will not miss out on their schooling while the parents will still be able to relax at boutique hotels and spas. If you want to extend your staycation further without taking too much time away from work, consider taking a Friday and Monday off. It would be the same as a long weekend without the crowds of holiday travel.
Perfect Planning
Holidays away from home may take months to plan. Planning a luxury staycation in Hong Kong just needs a short period of time. Let's face it,  planning a holiday for two people or more can be stressful. In many cases, the stress that goes into planning the perfect holiday can take away some of the pleasure of going on holiday. A staycation, on the other hand, is far easier to plan and way less stressful. You have more than enough time to relax next to a sparkling pool.
Relaxation Time
When you are not traveling for 12 hours, you'll find that you have more time just to relax and enjoy the beauty of your surroundings with local hotel staycation deals. You can enjoy a staycation in your immediate surroundings, which would take at most 30 minutes to your destination. Hong Kong is known for its endless luxury hotels and a booming nightlife. Saving traveling time means that you will get much more out of your time off.
Get The Best Out Of Your Staycation In Hong Kong
As with any holiday, you want to make sure that you reap all of the rewards of having a little downtime while you take your well-deserved break. Here are three things to make the most of your staycation.
Digitally Disconnect
We spend a significant amount of time connected to our work and others online. It's time to disconnect your staycation from the digital world. The last thing you want is getting a work phone call while you're enjoying a glass of wine. Let your co-workers and contacts know that you will not be available during your staycation.
Staycation Packing
Remember, your staycation is going to be short depending on the package you choose. There is no need to pack three full suitcases of clothes for a weekend away. Make sure that you know what you will be doing before you go and pack your clothes accordingly. The trick is to pack less and enjoy more. Afterall, your staycation is close to home. If you forgot anything important, you can quickly go home to fetch it.
Precision Planning
While it is great to plan a full itinerary for your weekend staycation; you also want a little time to unwind. Keep that in mind and plan activities around relaxation time rather than plan relaxation time around activities.
Luxury Staycations in Hong Kong
Hong Kong boasts many high-end staycation options, including five-star hotels, unbeatable meals and scenic views to boot.
When was the last time you took a look around you and saw what your city has to offer? When was the last time you considered Hong Kong as your holiday destination? Whether you'll be staying in a local hotel or an Airbnb, the possibilities of what you can do on your staycation are endless. Here are some staycation ideas in Hong Kong to look at:
Festivals
Did you know you can find a festival in Hong Kong almost every month? Be sure to check out local calendars at Hong Kong staycation hotels to see if you can plan your staycation around one of these festivals. Another great idea is to keep your eyes open for any free concerts in your area. These often make for a great day. Simply pack a picnic basket, and you're all set to get going.
Bike Rental
Why not renting a bike or scooter for the day? Bike/scooter rental will give you a different perspective to the city. While on your ride, keep your eye open for hidden gems you often miss on your commute to work. Additionally, you'll be out in the fresh air and beat the crowd.
Nap Time
Many of us work way too much, which could mean that we are missing out on some much-needed sleep. Why not get some naps to rejuvenate your body in a luxury hotel in Discovery Bay? Then you can plan your staycation activities around your naps. Why not head out in the morning and get back to take a nap before seeing something different at night?
Theatre Experience
Take some time out to explore the cultural side of the city and head to the theatre for a birthday staycation in Hong Kong. You can get dressed up while enjoying the performance from local talents. Make a night of it and plan for dinner. Nothing can be more relaxing than spending a little time enjoying art.
Shopping Spree
One of the most relaxing things you can do is going on a luxury shopping spree. Stroll through your local mall. Look out for the exclusive boutiques you seldom visit. Shopping is a great way to get a little me time too. Why not add a mall visit into your spa staycation in Hong Kong to make it extra relaxing?
Water For Your Soul
Water is naturally relaxing. Why not spend your down time near the beach or a hotel pool? After months of being cooped up indoors, your body will need the little extra sunlight. Take a good book and simply relax. If you've booked a local hotel, you'll probably get free access to the pool area. Also, all the local beaches are great getaways to unwind for free.
Local Attractions
Check online for the best local attractions. Zoos or museums are great places to start with. You'll be surprised to find out a wealth of local attractions around Hong Kong. Many top local hotels and AirBnBs are just next to some of these attractions. Why not get your hotel or host to book one of these for you.
Don't Ruin Your Hong Kong Staycation
Because you are not far from home, it is easy to ruin your staycation. We all have bad habits, and these can destroy your best staycation packages. Don't end up working while you are on a staycation. Do you check emails frequently? What about your chores? Are you cleaning too often? All these little things can ruin your staycation.
If you are taking four days off for a staycation, you should be staying away from anything work-related – no emails, no messages, and no business phone calls. You need to completely switch off from work. Don't worry about the laundry pile-up in four days? Instead, spend your staycation on something you want to do. We all know that laundry is not on that list
Master The Hong Kong Staycation
There has never been a better time to enjoy all the benefits of a Hong Kong staycation in 2020. While taking a holiday abroad is great, staying in your hometown can be just as rewarding and relaxing. Take the time to enjoy the local sights and sounds and explore new and exciting places. Staycations are changing the way people enjoy their time off, and there is no reason why you shouldn't either. Your next adventure could be right on your doorstep, why wait, take one now.