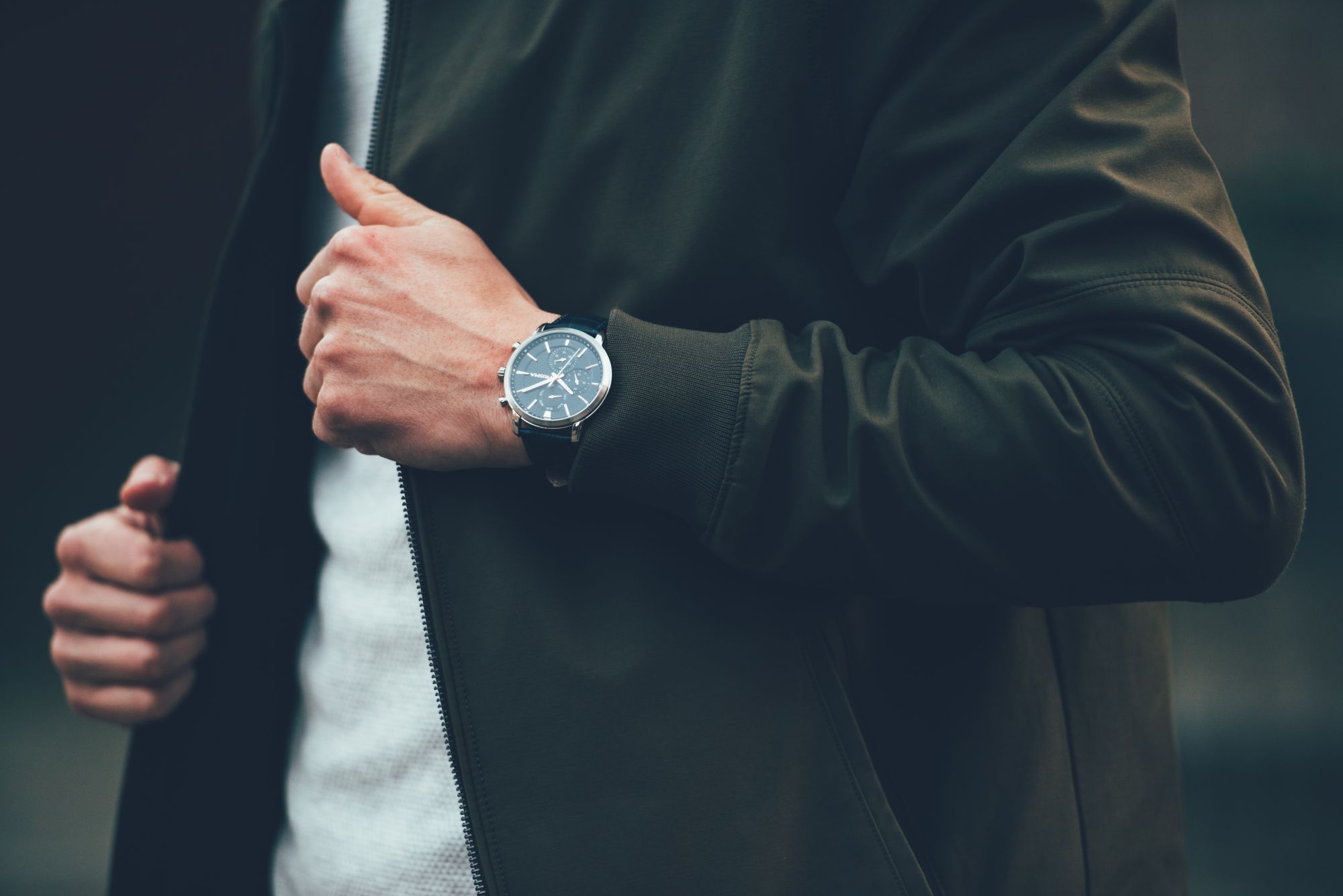 For the past three decades, Hong Kong watches have contributed massively to local tourism. Millions of timepiece hunters from around the world flock to the city every year in search of valuable vintage watches, modern timepieces, and local and international craftsmen.  
But it isn't only international tourists that keep the Hong Kong watch market ticking. The city's digitally savvy, brand-conscious, and wealthy consumers also take a keen interest in timepieces. Their purchasing power has also kept Hong Kong near the top of Swiss Watch exports.
Small wonder then that watch exports to the city rose by 26% in 2021, the latest year for which the data is available. Even though Hong Kong restricted the entry of non-residents since March 2020, forcing its watch industry to focus all its energies inwards toward local buyers.
Here's what you need to know to buy watches in Hong Kong:
Tips For Buying Watches In Hong Kong
The list of watch brands in Hong Kong is endless. A few tried and tested tips would undoubtedly make shopping for watches much easier. Here's a quick guide to help you out:
Cash Is King
It is not uncommon to buy watches in Hong Kong with hard cash. While credit card facilities are readily available, there is a limit as to how much cash you can withdraw using a credit card in one day.
If you feel unsafe or uncomfortable carrying too much cash, you can place a deposit down on the luxury watch of your choice and draw the remaining amount from the closest bank.
Get An Early Start
Finding the perfect watch takes time. It's thus best to plan for a whole day out. With so many watch stores in the city, you simply cannot expect to see everything in just a few hours.
While online watch shops can help you check Hong Kong watch prices and make comparisons, it is still worthwhile to try the watch. Only then will you know how the watch feels on your wrist.
Prefer Quality Over Price
If you're in the market for a luxury watch, prefer quality over price.
Luxury watch brands such as Rolex and Omega have authorized dealerships in Hong Kong. You can also find authorized dealers for Tag Heuer, Patek Philippe, Cartier, and Hublot in the city. Similar is the case with Piaget, Montblanc, and other top-tier makers – they too have set shops in HK.
Don't Forget to Check Reviews
Consult online reviews to find trustworthy watch dealers in Hong Kong. Google reviews are the best place for this. That said, if you have been living in the city for a while or know watch enthusiasts living there, seek their opinion on which watch seller you should trust.
Avoid Unregistered Dealers
The biggest risk is to purchase from unregistered dealers. Many unscrupulous watch traders are selling fakes or replicas. For this reason, you need to make sure the watch dealer you're hoping to do business with is trustworthy before stepping foot in their shop.
Know Your Brand
Do a little research online about the watch brand before making your purchase.
What does the brand specialize in? How much do its watches typically cost? How big is the warranty on your favorite watch? Can you claim the warranty internationally? These are some of the questions whose answers will provide you with a good overview of the watch brand. Researching the brand isn't only for when you're buying a brand-new timepiece. Second-hand watches in Hong Kong, especially those belonging to luxury brands, might cost more than their newer counterparts. So you shouldn't avoid doing brand research even if you're buying pre-owned Rolex in Hong Kong.
Enjoy The Experience
With so many people from around the world coming to the city, it's hard not to get completely overwhelmed by the thriving watch business in Hong Kong. Relax and enjoy the shopping experience. You can always return or exchange watches in HK if you don't like them.
Where To Buy Watches In Hong Kong?
In general, there are three types of Hong Kong watch dealers: authorized dealers, used watch dealers, and new watch traders. They are all experts in the local and global watch trade. Each of them sells women's and men's watches in Hong Kong.
Authorized Dealers
Authorized dealers offer a no-nonsense watch-buying experience in HK. When searching for Hong Kong watches online, you'll easily find a detailed store directory list of authorized dealers. These traders are approved by luxury watchmakers to sell authentic high-end timepieces.
You'll often find authorized dealers in large shopping centers. Buying from an authorized trader means that you won't get counterfeit products. However, authorized dealers don't have as many items as their unauthorized counterparts. Also, they don't negotiate on prices.
New Watch Dealers
New watch dealers are everywhere in Hong Kong. You can find them online, in physical watch stores, and even departmental stores. This makes them pretty easy to find, especially for anyone who is new to Hong Kong and still getting to grips with the city's chaotic traffic.
Their well-established connections allow new watch dealers to buy stocks from trade shows or authorized dealers, either in Hong Kong or elsewhere in the world. The watches from these dealers often come with certificates signed in Hong Kong, Dubai, or even the UK.
If you are looking for a specific watch, your best bet would be to visit the new watch dealer nearest you. Within a couple of phone calls, you'll probably find the watch you want. On the downside, some new watch dealers might sell original-looking fakes.
Watches In Hong Kong – Local vs International
Will you be investing in an international watch brand or a high-quality local one?
Interestingly, independent Hong Kong watch companies such as Void and Maven are poised to take over the niche luxury watch market soon. This change comes as more elite millennial customers tend to search for watches different from what their parents wore.
That isn't to say that the demand for high-quality international watches is going to take a hit. Household names such as Omega, Rolex, and Tag Heuer will continue to dominate watch sales in Hong Kong for the foreseeable future, even as local watch brands hit their sales.
Conclusion
Wandering through the meandering streets of Hong Kong's watch market will leave even the most seasoned shopper in awe. Whether you are choosing to buy your next watch online, or heading into the streets of Hong Kong, you can only be spoilt for choices in one of the world's most comprehensive watch  markets.
Looking for an apartment to buy or rent? find your perfect property using Spacious.hk, Hong Kong's number one real estate platform.
Where To Buy Watches In Hong Kong?
Watches World Hong Kong is one of the best resources to purchase any watch of your choice in Hong Kong. Their website offers an extensive collection of watches, from rare timepieces you won't find anywhere else to modern wearables that will add style to your wrist.
Best Watch is another website offering a huge selection of brands. Other options include Phoenix Watch Company, iPrice.HK, Watch Finder & Co. HK, and more.
Where To Buy Casio watches In Hong Kong?
The G-Factory store located in Sheung Wan is the perfect place to buy Casio watches in Hong Kong. This store is divided into two parts – half of which is occupied by new Casio watches and the other half has tons of rare and vintage G-shock models.
Where To Buy Smart Watches In Hong Kong?
The Garmin Brand Store located in Tsim Sha Tsui and Tag Heuer Store in Central Hong Kong both offer a massive collection of smartwatches.
If you're looking for a shop offering watches of multiple brands under one roof, check out the Ask Digital Shop in Prince Edward. Another option is Fortress (Times Square Store). This smartwatch shop operates out of Causeway Bay.
Are Rolex watches cheaper in Hong Kong?
Some Rolex sellers in Hong Kong resell these timepieces at 10% to 15% less than the internet or high street price. Make sure to verify that the watch is original, though, as most of these resellers don't offer exchange or return guarantees on their products.
Is it cheaper to buy watches in Hong Kong?
If you buy watches in bulk, most dealers in Hong Kong will provide you with some discounts. That is to say that you can get a better deal on the price if you buy multiple watches at once.