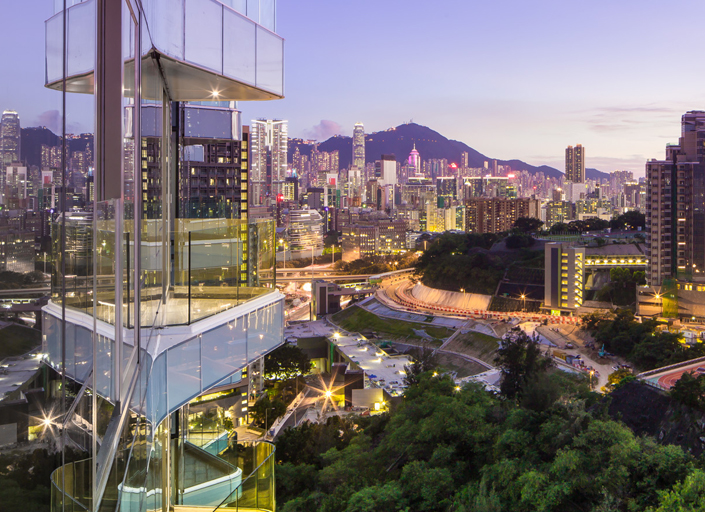 Weekend first-home deals dropped 60%
Yesterday's typhoon has 'blown away' some transactions in the primary home market. First-home transactions dropped from 250 in the previous weekend to 100, or 60% fewer than this weekend. In Tsuen Wan's Ocean Supreme, over 26 units were sold. 13 units were sold in Victoria Skye in Kai Tak. Meanwhile, 63 Pokfulam in Sai Ying Pun and Seanorama in Ma On Shan have recorded 1 transaction respectively.
Homantin Hillside Duplex sold at HK$46,015/sf
Wing Tai Properties and Nan Fung Group sold a duplex for HK$56.2 million, or HK$46,015 per sellable square foot, at its Homantin Hillside project in Ho Man Tin – the highest cost per square foot in the project. The 1,222-square-foot unit has two en suites, a 412-square-foot rooftop deck and three verandas with a total size of about 366 square feet. Two car parking spaces were also included. Construction of Homantin Hillside, which provides 173 flats over two blocks, was completed in August.
For more information on property news and prices, please visit our website at https://www.spacious.hk/ or follow our LinkedIn Page.